So when my Mac, Pfiona, died a few months back, I was aghast at how much of my writing I'd lost. We're talking at least 10 fully-written short stories (some in dire need of serious editing, of course, but DONE) and God knows how many outlines and character sketches, and ugh. Disheartening, to say the least. I remember some of what I wrote, but there were some lines that I remembered absolutely loving, but I can't seem to recreate them.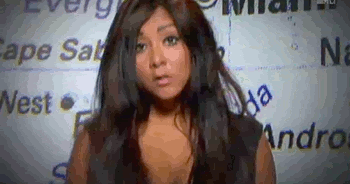 This gif needs to be used as often as possible.
Then I got this brilliant idea: Ye Olde Blogge!! I still have access to the old gmail I formerly used, so after much gnashing of teeth (seriously, Google, sometimes you piss me off), I was able to pull up the blog where a lot of my old previews of The Legion were posted. I nearly started crying, I was so happy. But then it got me interested in my old personal blog, because hey, nostalgia, and I was actually kind of amazed.
My last post was from May 2010, and dear GOD that was two years ago. TWO. YEARS. It seems like such a long time ago, even though in the grand scheme of things, it might as well be yesterday. It's not just the how different the world is politically, economically, etc., either. I am nearly an entirely different person: I'm no longer at DHS (YUSSS), I am working full-time as a writer instead of unemployed bored person, I've gone through bankruptcy, and I use way more gifs. And I'm a better writer than I was, which is encouraging.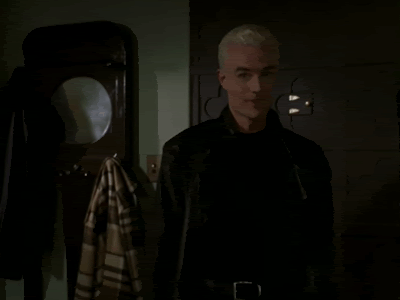 Proof that I use more gifs.
This is not to say that I cringe when I read what I wrote back then. It's not like it's my junior high diary, which, in case you are wondering, is
hilarious
. It's still well thought out and most posts come full circle (usually), and several of them are pretty amusing. Or at least, I think they are. Some are heart wrenching, knowing that I'll come to hate my job even more than I did back in 2010. But it still reads as if it's a different person, someone not quite as self-aware or not quite as jaded or creative. I remember those feelings, yes, but it's almost like it was vicarious, like I read about it on some teenager's Tumblr.
Is this what it feels like to get older? Where you don't even really recognize your past self, even after only a few years? I'm no Ancient, by any means, but I do remember a time when 30 was, like, forever away. Now, it's less than two years in my future. And how will this post look in two years? Five? Ten? Ha, I have a hard enough time mapping out the very next day, so this concept is kind of alien to me.
I guess the moral of this story is keep records of yourself, if only for yourself.* Not only will it help you rewrite things you deemed lost, it may send you on a strange journey into your near past and may actually realize how happy you really are or aren't. All I can say is that the last few hours have not been wasted; I was just getting reacquainted with myself. And I must say: not too shabby, Juj.
I don't even know. I just wanted to use this today.
* Unless you're Angelina Jolie from a few years ago, who said she doesn't even keep pictures of herself in her house. She may have changed her tune since then; I don't know. We don't really keep up with each other's lives.