So. We meet again, Bad Luck Car Fairy. I swear, I hate you and wish you were dead. And I don't say that about every fake fairy I come across. But you? You can rot in Fairy Hell.
Anyway, Chiquita's kind of been acting weird the past few weeks, but we were all, "Oh, lahdeedah, you are an Aveo and you could die on is at any moment and we drive on faaaaiiiithhhhhh!"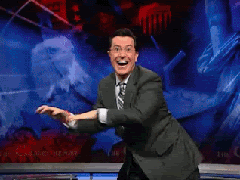 Three adds a seductive shimmy in between the jazz hands but he's a more daring physical artiste than I.
You kind of have to be that blindly optimistic when dealing with anything Aveo, as you can probably recall from my bitching about them at every chance I get.
Now, do not fear, the bitch is driveable*. It's just that there's a rag in place of the oil cap and oil nearly everywhere in the ... engine area. I don't know what it's called; I'm not a car person. Shut up. Moving on. I don't really know how the oil cap was misplaced. It could have been gone for months and I wouldn't have known the difference. Except that I probably totally could because I noted as I was driving Three into work that it was smoking a little bit more than usual**.
He pooh-poohed my concern with a, "I tell you every time what's going on and you're freaking out again," and I half-heartedly agreed with him. Ever since Roxy went out in a blaze of glory, I've been a little on edge with cars + fires, but can you really blame me? I mean, for fuck's sake, my leg caught fire once; I'm allowed to be a little skittish.
I dropped Three off at work and idled in the parking lot for a minute or two talking to one of his coworkers and one of our mutual friends, oddly enough about 1) the smoke and 2) the fact that our car is a piece of absolute shit. I made it about ten minutes away when I got a call from Three, who was a little uncharacteristically gruff.
Three
: You need to come back to the plant.
Me
: Now?
Three
: Yes.
Me
: Why?
Three
: Because [friend] said that he saw a big puddle of oil left where you were sitting and the engine will lock up if you lose too much and just come back here so I can see what's going on.
Me
: Are you mad at me? What did I do?
Three
: I'm just busy at work and ugh. I hate our car.
Me
: (SIGH) ME. TOO.
After pulling into the parking lot, Three came out, looking not too thrilled with the situation, but thankfully, he's also a mechanic and yay***. With one look under the hood, he sighed, "Great." Like I said above, the oil cap has magically gone missing. I don't know who steals an oil cap or if the stupid thing just jumped shit. Maybe it's better if we're left in the dark. Anyway, the afore mentioned rag was stuffed into the hole, and we cleaned up the oil on the manifold as best we could.
Now, for some reason, I was tasked with finding the replacement oil cap. Actually, Three had to return to work, where he apparently does stuff for money, so I guess I really was the only choice. However, I am very limited in my car terminology knowledge. The only reason I know that there's a manifold (and I'm not really sure what exactly the manifold is?) is because Three told me so, and he wouldn't be on the phone or in person with me. Don't get me wrong. I can change a tire, my oil, check the pressure - you know, basic stuff, but that's about the extent of my car know-how. After spending my entire life as a woman, I kind of expect people at the car places to try and rip me off****. I do, though, have an ability to read people pretty well, so I've been able to avoid most scams. On the phone, it's a little easier to do, so I took to calling the various locations that all located at least fifteen minutes away from where I am. None are located in Cool Springs, where Three works, which is bizarre to me. They have literally
everything
else, but not auto parts shops. And guess what.
None
of them carry the oil cap. Not a single one. Not even the fucking Chevy dealer, and the dealer was the only one who could order it. Of course.
It's like they hate me as much as I hate them.
Luckily, I got all the words right and the guy didn't seem like he was trying to price-gouge me. I'm still letting Three pick up the oil cap on Friday, though. I'm planning on spending the whole day on the computer, catching up on NaNo*****.
But this just got both of us thinking about a couple of things.
First, we're trying to start a family and having reliable and safe transportation is kind of important. And Chiquita is not really either; it's small and could possibly just crap out on us whenever. I mean, look at what happened to Roxy. One day, she was working fine; the next? Dead and useless. Now, we have Three's old boss partly to thank for that, due to his shoddy work, but still.
Second, since I'm self-employed and just starting out my writing career, we're kind of dependent on Three's income right now, and if he can't get to work because of a crapped out car? Yeah. That won't work. It might be easier when and if we get a place closer to his job, but right now, that's not really an option.
So, to Craigslist we go. I've found a couple of options, all of which are awesomely 80s land yachts: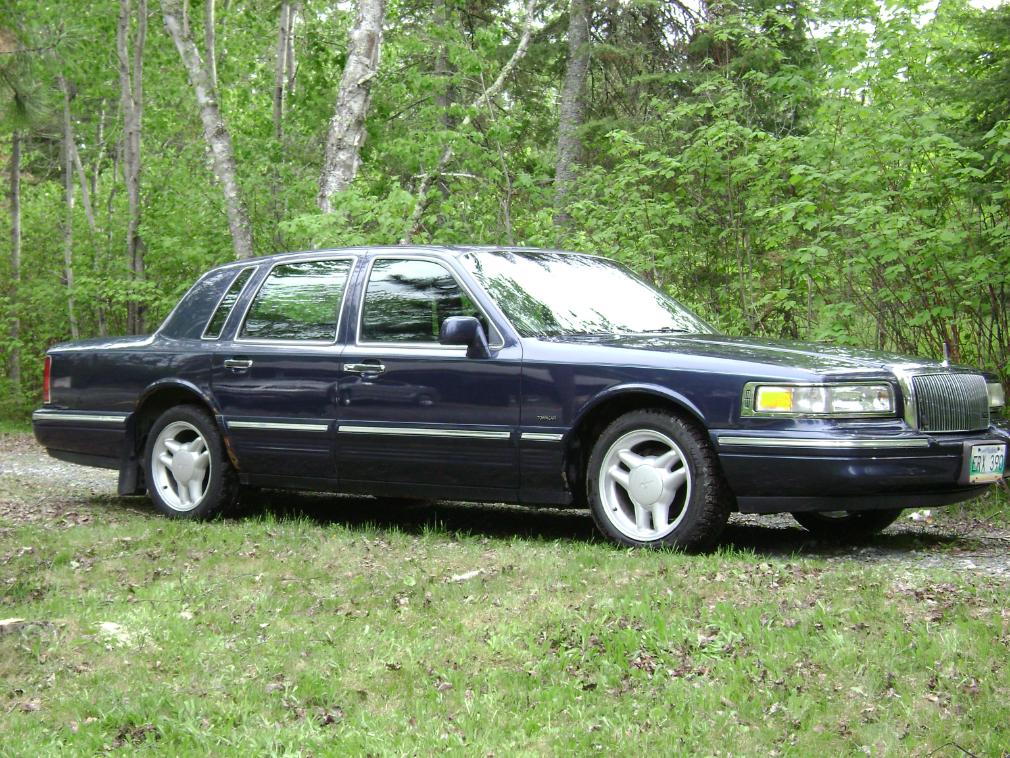 1995 Lincoln Town Car
1985 Oldsmobile Delta 88
Neither of these is the actual car we're looking at, but seriously, I get excited each time I look at them. I have wanted one of these giants since Gladys went to Car Heaven. For those of you who didn't have the pleasure of knowing the wonderfulness that was Gladys, she was a 1995 Buick Century that might as well have been one of these:
Say what you want about the Nazis; they knew how to build tanks.
It was a beautiful piece of machinery. And if I find a decent example of a Buick Century, I will probably try to persuade Three that we need that car. Except that now that I'm looking at the other cars, I'm a little torn. I love the boxy look, and the town car reminds me of my mom's parents' car when I was younger. That thing was as old as I was and it didn't stop working until ... I think I was almost out of high school? Now, it did catch fire in my grandfather's garage, but I think that was kind of a freak accident. That's what I'm choosing to believe, anyway.
And I'm hoping that maybe by buying a car that isn't necessarily prone to, oh, you know, suddenly break down because the manufacturers kind of thought it would be okay just to kind of throw some shit in a box and shake it around and then go, BOOM: CAR. Then again, my car luck tends to follow me, but I'm a positive thinker.
POSITIVE. THINKER.
SOLIDARITY. WITH WHAT? I DON'T KNOW.
Damn, I just don't wanna do a IHtWLwC, Part X.
* Okay, so the stupid spellcheck on here says that both driveable and drivable are incorrect (or so say the squiggly red lines), so whatever. Ironically, so is spellcheck. :shrugs:
** For clarification purposes, a leaky valve cover gasket is the reason that the damned thing occasionally has a case of the oil-fume farts. We just haven't had the money or time to fix it. Mostly money, though. Sigh.
*** In details that will make my mother vomit, I find him incredibly sexy when he's sweaty and covered in oil. Goes back to Ye Olde Daiyes, when we were young and he was still employed by Satan R Us (aka Valvoline).
**** I'm looking at
you
, Firestone.
***** The election kind of kept me occupied on Tuesday, and then I spent all Wednesday trying to catch up on all the errands I was going to run before the oil cap went AWOL.