My mother accuses me of screening my calls, which is only partially true. If I don't know what the number is that's calling, I don't answer. It's a habit I picked up when telemarketers first bought all the rights to phone numbers everywhere, or however that actually worked*. And now, since long distance charges seem to be a thing of the past - unless it's a land line, also a hopefully soon-to-be relic - I get calls from across the U.S. and once, Mexico. Just a few days ago, someone from Utah called me. They didn't leave a message, though, so I'm thinking either it was a wrong number or a telemarketer. Sometimes I get curious and google the number, and usually, I'm met with a website telling me that, if I pay them $10, they will give me all the information they have on that particular number. By that time, though, I've lost interest and decided to go about the rest of my day, which does not include paying someone to tell me that the person that just called me has an unregistered local number.
I'll keep my $10, thanks. For the good porn.
Other times, though, people do leave messages. One guy bitched at me because I had cheated on him with his best friend and why would I even do such a thing when he'd been so good to me. Another person thought she'd hung up on the voicemail and instead went about complaining to someone that she'd been Faked Numbered. The local VFW once left me an invite to a karaoke night, and I kind of regret not going. A lady apologized profusely for wasting my time, and I'm fairly sure she thought she was talking to a real person. During the months prior to the election, I got prerecorded messages from various candidates, all of which made me roll my eyes. I mean, seriously, guys. You had commandeered my television, my radio, and then you decided to go after my cell phone. And then the telemarketers. Oh, goodness. They're usually prerecorded messages that I instantaneously delete, but occasionally, it's an actual human being leaving a bit of their corporate-indoctrinated** soul behind in audio form.
I've been there. Oh, I've been there.
It's the prerecorded ones that really piss me off, though. I mean, I get that it costs money to employee these phone operators, but if a company was trying to show they know how to treat their customers, you'd think that they'd want an actual person on their end of the line. But apparently, you'd be wrong. Because ZOMG they'd have to hire people and that costs money.
Yesterday, I got a call from a 423 number and was a little confused as to why someone in East Tennessee would be calling me***, but as my habit insisted, I waited to see if the caller would leave a message, which unfortunately it did. And yes, I did call it an "it." Because guess what. It was an automated message.
Greetings and happy holidays! We here at Blue Cross Blue Shield know that the holidays can be a stressful time. A lot of our customers have noted that seasonal depression is at its highest during this time of the year, so we wanted to let you know that, through Blue Cross Blue Shield of Tennessee, we have an extensive list of providers who offer various therapies to help you through these difficult times. [blahblahblah]
Now, this was greatly paraphrased and shortened, obviously; the message was about two minutes long, which huh? The last time I left a two minute message on someone's voicemail was by accident and consisted primarily of muffled cursing as I drove in downtown Nashville traffic. I was just so baffled by this that I actually listened to the whole thing before shaking my head and deleting it forever from my phone.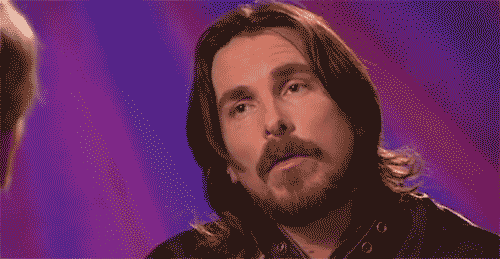 Seriously, what is this, BC/BS?
For the record, I am not trying to discount depression around this time of the year. I suffer from SAD (Seasonal Affective Disorder) because I am a special flower who needs sunlight and warmth to blossom. At least, that's what I tell myself. And the holidays aren't always the happy ending from "It's a Wonderful Life." Sometimes, your life is what would have happened had George not been born, and this particular time of the year tends to stuff its 'tis the season spirit down our throats like its job depends on it****. A lot of people feel alone around Christmas/Hanukkah/Kwanzaa/Yule/etc., too, and what does BC/BS do? Oh, they send you a recorded message from computerized person (which was made by a giant, impersonal corporation) telling you it understands the fact you are depressed because you aren't connecting with real people.
How meta.
I mean, I kinda have to give them props for using technology to spread awareness of something that people don't like to talk about or like to make fun of*****, but you know what? I have an email account for spam like that; you have my email address on file, and it's a lot easier to delete those. My mom forwards me stuff with more sincerity than this, and I don't really need a half-assed pick-me-up attempt from my damned health insurance company.
That is what booze is for.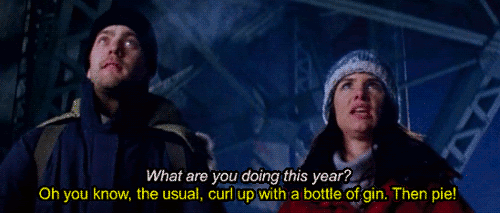 And also
SAD lamps
.
* God, how old do I feel right at this very moment? I remember when cell phones were not called by telemarketers. I also remember using phone books. Why do they still print those now? TRADITION.
** I really do feel for telemarketers. Most of them are just regular people who are trying to make a living, and unfortunately, the only job they could find was dealing with people (read: all humankind) who hate them. If by the off chance I pick up, I try to be nice to them and talk to them about things other than the reason they called. Some of them can be rude about this, and those guys? Yeah, they can fuck themselves. I'll hang right up on your ass.
*** I learned a lot of random things as an eligibility counselor for the state of Tennessee. One was area codes. I now know all of Tennessee, Kentucky, Mississippi, Alabama, Florida, and Michigan. Yay, me.
**** And it kind of does. I was seeing Christmas decorations before fucking Halloween. Poor Thanksgiving.